AGENDA OF RETAILTEC CONGRESS**
OPTIMISATION - THE NEW FACE OF THE FUTURE TRADE
10:20 - 11:25 AM
Part 1 INCREASED COMPETITIVENESS THROUGH COST OPTIMISATION

12:00-1:00 PM
Part 2 FOCUS ON THE CUSTOMER AND CUSTOMER LOYALTY

1:00-2:25 PM
Part 3 DIRECTION - INNOVATIONS

DAY 1. 15th November 2022
8:30 – 9:00 Registration of Guests, welcome coffee
9:00 – 9:10 The opening of the Congress
9:10 – 9:30 Inauguration of the event and introduction to the event
Renata Juszkiewicz, Co-chair of the Program Council of RetailTec Congress
Michał Pieprzny, Co-Chairman of the Program Council of RetailTec Congress
9:30 – 9:45 Honorary Guest speech
Tomasz Chróstny, President, UOKiK
BLOCK
STRATEGIES IN THE NEW REALITY
9:45 – 10:40 Shaping trade development strategies in the new reality
Debate:
Dynamic changes in the Polish economy and forecasts for the industry for the immediate months
How to face the challenges of the reality around us?
How can technology enable us to face the current challenges?
Effects of the insecure economic situation - forecasts for the immediate months
Managing trade networks - challenges and directions of cooperation in the face of a new reality (employment, supply management, ensuring continuity of supplies)
A global slowdown of e-trade. How hard does inflation strike e-commerce? How to prepare yourself for the slowdown of the e-commerce market?
How to cope with it? - building an active promotion policy and growing advertisement costs
A fall in the value of the consumer's basket
Speakers:
Renata Juszkiewicz, President of the Management Board, Polish Organization of Trade and Distribution
Agnieszka Kubera, Products Managing Director Poland, Accenture
Phd. Adam Manikowski, Vice President of the Management Board of the Żabka Group, Managing Director of Żabka Polska
Henryk Orfinger, Chairman of the Supervisory Board, dr Irena Eris S.A.
Prof. Konrad Raczkowski, Director of the Center for World Economy, UKSW
Maciej Włodarczyk, CEO, Iglotex
Moderator:
Piotr Mazurkiewicz, Journalist, Rzeczpospolita
10:40 – 11:25 Trade in the face of the energy crisis
Debate
Energy restrictions and the specter of continuity threat in the functioning of the business
Trade as critical infrastructure. Potential strategies and technological solutions
Readiness of trade networks and preventive actions in the face of crisis risk
Energy Efficiency Solutions. Adapting and optimizing standards to meet the needs of retail chains
Speakers:
Marek Dobies, Board Member, Stowarzyszenie OSDnEE
Krzysztof Kośmider, Managing Director, Accenture
Maciej Kowalski, Chief Executive Officer, Enefit Polska
Marcin Poniatowski, Board Member, Marketing Director, Lewiatan Holding
Krzysztof Poznański, Managing Director, Polish Council of Shopping Centers
Artur Zawieska, Dyrektor Techniczny, Auchan Polska
Moderator:
Sonia Sobczyk-Grygiel, Journalist, Dziennik Gazeta Prawna
11:25 – 11:50 Coffee break
BLOCK
RETAIL SUPPLY CHAIN AND LOGISTICS
11:50 – 12:00 Digital supply chain - actions based on information received at the right moment
Case:
Michał Kowalski, Partner, Sigfox Poland
12:00 – 12:45 Transformation, challenges, and threats for the supply chain
Debate:
De-globalisation of the supply chains and preparing new strategies for its functioning
Supply chain management:

Supplier as a trade partner
How to manage local and foreign supplies
Optimization and transparency of processes
Risk reduction and improvement of logistic processes

Challenges connected with shortage of goods and tools necessary for overcoming disruptions to the FMCG supply chain (reliable data, automated analytics)
Product category management and optimization of the choice of assortment in the databases
How to shorten the processing time and rebuild broken supply chains?
How can innovative products help in strategy optimization?
Alternative warehouse options and better optimization of the existing storage space
Investments in automated warehouses and new technologies for packing and sending products
Speakers:
Grzegorz Dołęga, Supply Chain Development Manager, Lotte Wedel
Michał Samborski, Head of Development, Panattoni Development Europe
Mateusz Staniszewski, Proxy, Distribution Center Director, Kaufland Polska
Jacek Żurowski, Regional Director of Zebra Technologies in Central Europe
Moderator:
Piotr Sędziak, Member of the Polish Association of Logistics and Purchasing Managers, PSME Expert, Managing Director, Orbico Supply
12:45 – 13:00 The code (r)evolution in Retail - launching into a new 2D dimension
Case:
Hanna Walczak, GS1 standards implementation Expert, GS1 Poland
Dariusz Jadczak, Retail Manager, GS1 Poland
BLOCK
RETAIL TRENDS & INNOVATIONS
14:00 – 14:15 Self-scanning - the path to greater customer loyalty and increased sales
Case:
Simon Geisman, Retail Industry Business Technology Consultant, Zebra Technologies
14:15 – 14:25 Desire, satisfaction. Dopamine, serotonin. Needed, immediately. Briefly and succinctly about the (in) obvious power of instant delivery in e-commerce
Case:
Wojciech Wiesner, CVO, co-Founder, Xpress Delivery
14:25 – 15:10 E-commerce. Sector challenges and development thanks to the use of technology
Debate:
Key technology trends in retail in the face of dynamic macroeconomic changes
E-commerce live and social commerce - shopping directly in the application
Buy now, pay later – development of BNPL
Looking for products with the use of images
The development of augmented reality and its popularization
Further growth of marketplaces
The potential of the same day delivery in Poland
Building traffic in e-commerce
Speakers:
Piotr Hołownia, Country Digital Manager, IKEA
Krzysztof Korus, Legal Counsel, Partner, DLK Legal Korus
Marek Nowakowski, Business Development Manager, Exorigo-Upos
Ewa Starkiewicz, Head of Digital, LEROY MERLIN
Michał Przybysz, Chief Digital Officer, E-commerce Director, Board Member, Super-Pharm
Kamil Zabadała, Country Manager - Poland, Czech Republic and Slovakia, Infobip
Moderator:
Michał Pieprzny, Co-chairman of the RetailTec Congress Advisory Board
15:10 – 15:25 OMNIBUS Directive – promotions and sales in detail
How will it look like in practice
Changes felt in particular in e-commerce
Legal loopholes and adjusting regulations to Polish law
Case:
Krzysztof Korus, Legal Counsel, Partner, DLK Legal Korus
15:25 – 15:35 AI innovations in pricing
Case:
Piotr Jastrzębski, Board Member, PricingLAB
15:35 – 16:15 Trends on the e-grocery market in Poland
Debate:
E-grocery market - food in e-commerce
Subscription business model of sales – not only in e-commerce
FoodTech - fashion or innovative solution for the retail industry
Will the e-grocery industry smooth the way for such a form of sales?
Testing the market of q-commerce shopping. Food sales as a growth factor of quick commerce services
Invited speakers:
Marcin Dakowski, Managing Director, InPost Fresh
Mateusz Kowalczyk, CEO & Co-Founder, Foodsi
Arkadiusz Krupicz, Co-founder, Country Manager, pyszne.pl
Bartek Prokopowicz, Head of Q-commerce, Glovo
Marta Strzyżewska, Marketing & eCommerce Director, Frisco.pl
Moderator:
Michalina Szczepańska Editor in chief, Handel magazine, VFP Communications
DAY 2. 16th November 2022
9:00 – 9:30 Registration of Guests, welcome coffee
9:30 – 9:40 Opening of the Congress
9:40 – 9:55 Closed-loop resources – let's put recycling to work for you
Case:
Konrad Robak, Country & Business Development Manager, TOMRA Collection Solutions
9:55 – 10:10 A turning point in the food industry. How sustainable development allows you to build business resilience in unstable times
Report:
Małgorzata Bojańczyk, Director, Polskie Stowarzyszenie Rolnictwa Zrównoważonego "ASAP"
Anna Miazga, Sustainability Manager, Accenture
10:10 – 11:00 Digitalization and sustainable solutions for trade
Debate:
New trend in e-commerce - charge for carbon footprint meant for eco-projects
Ecological benefits = economic and image benefits. How do the networks get involved in pro-environmental activities?
Building pro-ecological awareness and behaviors
Conscious shopping – development of pro-environmental activities in e-commerce
Re-commerce trend – second life and trade in used goods
Circular economy
Climate neutrality given transformation
The potential of the same day delivery in Poland - development of courier networks and the ecological expectations of one-day deliveries
Eco-returns
Invited speakers:
Magdalena Brzezińska, Director of Corporate Affairs, Group Żywiec
Marta Mikliszańska, Head of Group Public Affairs & ESG, Allegro
Michał Siwek, Head of International Hub Food & Agri Department, BNP Paribas Bank Poland
Łukasz Zembowicz, Board Member, Sales and Marketing Director, DPD Polska
Moderator:
Łukasz Stępniak, Editor in Chief, Wiadomości Handlowe
CONSUMER - their experience and safety
11:00 – 11:15 Trends in mobile payments
Case:
Katarzyna Zubrzycka, Head of Merchant and Acquirer CEE, VISA
11:15 – 12:15 Modern trade and shaping the consumer shopping experience
Debate:
War's influence on consumer behaviors
Post-purchase activities taken by companies in reply to the changing reality
How to meet the expectations of Generation Z, who is the first to actively look for interactive, unique, and digital services as a part of their purchase?
Omnichannel and developing new access channels
Modern tools for comfortable online payment service in Internet shops and communication with customers
How can virtual technologies help in solving real challenges?
Customer data platform, building own communication channels and access channels
Trade data analysis as a key to building better client experience: personalization of offers, trust building, loyalty programs
Speakers:
Andrzej Czarnecki, Director of Retail Network Development Department, Neonet
Grzegorz Rogaliński, Chief Executive Officer, Exorigo-Upos
Wojciech Wieroński, Expert in the commercial sector, Member of the CIMA Council
Marek Złakowski, Digital & Customer Development Director, Jeronimo Martins Poland
Katarzyna Zubrzycka, Head of Merchant and Acquirer CEE, VISA
Moderator:
Michalina Szczepańska, Editor in chief, Handel magazine, VFP Communications
12:15 – 12:45 Coffee break
12:45 – 13:00 How professional IT tools improve processes in an enterprise
Case study:
Katarzyna Karbowska, Senior Sales Engineer, SOTI
13:00 – 13:15 Data Helps Manage Disruption in Retail
Case:
Piotr Miroszewski, Sales Director, Snowflake
13:15 – 13:30 Data security and digital threats
Case
Błażej Janik, Director of strategic contract execution, Limitless Technologies
EMPLOYEE - creating their experiences
13:30 – 14:20 Employee journey and building employee experience
Debate:
Managing employee experiences. Employee Experience and Employer Branding
Focusing on an employee from a longtime perspective
Aiming at the development of employee's competences
Mapping the employee journey and managing their experiences
Change of transactional model into a relational model
Employer's responsibility
Facilitation of work thanks to technological solutions
Optimization of store processes and planning work time
Keeping employees and growing "war for talents"
Invited speakers:
Karolina Cikowska, Country Lead, Upwardly Global
Joanna Czuchnowska, HR Director, Media Markt Saturn
Kalina Kordalska, Director of the Employee Relations Department, Kaufland
Moderator:
Kinga Kurysia, Sub-Editor, Magazyn Rekruter
8:30 – 9:00 AM Guest registration
9:00-9:10 AM Opening of the Congress
OPTIMISATION - THE NEW FACE OF THE FUTURE OF TRADE
9:10 – 9:20 AM The ceremonial speech by the RetaiTec Congress Co-Chairmen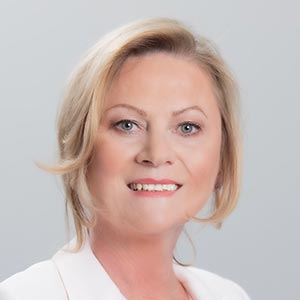 Renata Juszkiewicz,
President of the Board of Directors of POHiD, Vice President of EuroCommerce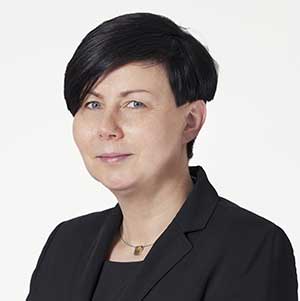 Agnieszka Kubera,
Country Managing Director, Accenture Poland
9:20 – 10:20 AM How not to fall into the traps of optimisation?
CEOs Debate:
Growth through optimisation
How not to fall into the traps of optimisation while ensuring business continuity and nurturing business growth, e.g. through investment or innovation?
New business models and challenges. How to remain resilient and how to build value in the industry in difficult times? What direction is the trade market going in?
How to identify cost drivers. What actions should networks take to be more cost-optimal?
How to implement long-term actions in business processes and thus build business value and achieve the desired goal?
How does technology enable cost rationalization?
Speakers: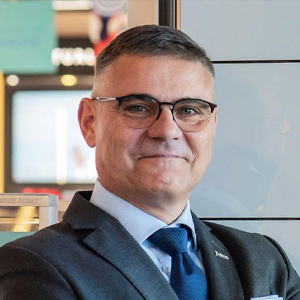 Wojciech Czernek
CEO,
PHZ Baltona
Marek Moczulski
CEO BAKALLAND 2014-2019, CEO, DG Marek Moczulski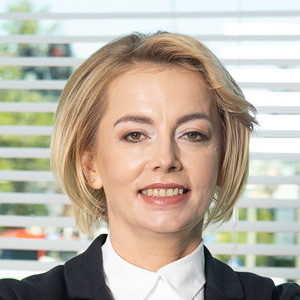 Edyta Tkaczyk
CEO,
E.Leclerc Lublin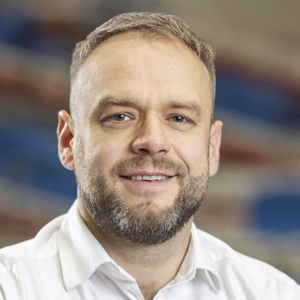 Jacek Palec
CEO,
Frisco.pl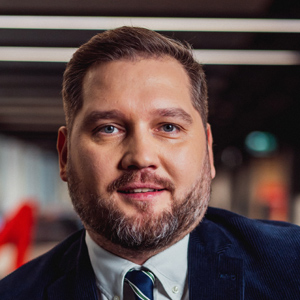 Marcin Walendowski
Managing Director Finance, Board Member,
Media Saturn Holding Polska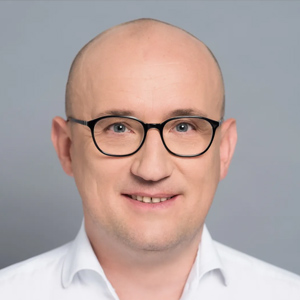 Janusz Włodarczyk
Board Member for Sales,
Lidl Polska
Moderator: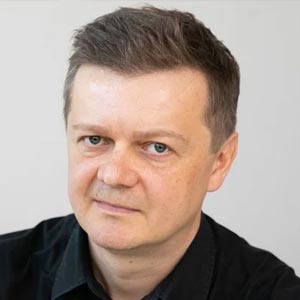 Piotr Mazurkiewicz
Journalist,
Rzeczpospolita
Part 1:
INCREASED COMPETITIVENESS THROUGH COST OPTIMISATION
10:20 - 10:35 AM Unlock the potential of operational optimization
How to increase competitiveness through cost optimization? We discuss rational implementation of improvements in 4 areas:

Supply chain - case: Franprix, Douglas
Promotions case: Coop
Commercial space - case: One-Stop
Labor costs - case: Coop
Case: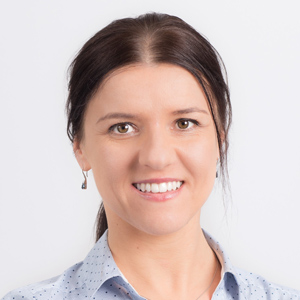 Kinga Wyganowska
Senior Account Executive,
RELEX Solutions
10:35 - 10:45 AM Price management and margin optimisation
Introduction to the debate: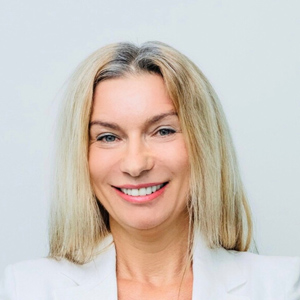 Anna Krawczyk
Senior Commercial Executive,
NielseniQ
10:45 - 11:25 AM Price management and margin optimisation
Debate:
Creating and leveraging new customer touch points with the retail chain's brand in X-commerce, stationary network on the basis of analysis of the customer's purchase path
What does it give to have both stationary stores and X-commerce - real-time tools in both stationary stores and online channels (in the area of supply chain, customer communication)
Entering Marketplace - is it an improvement for everyone?
What processes should be automated, what results should we expect from automation?
Digital Transformation. Is it worth betting on out-of-the-box solutions - when to build your own? The biggest challenges encountered in transformations
Speakers: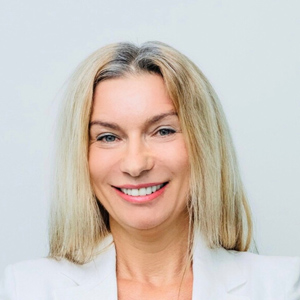 Anna Krawczyk
Senior Commercial Executive,
NielseniQ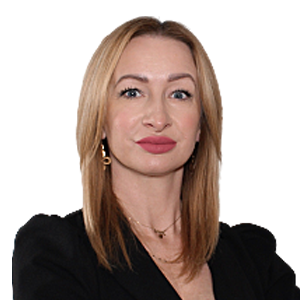 Patrycja Sass-Staniszewska
President, Chamber of the Electronic Economy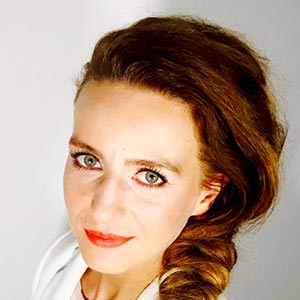 Ewa Starkiewicz
Head of Digital,
Leroy Merlin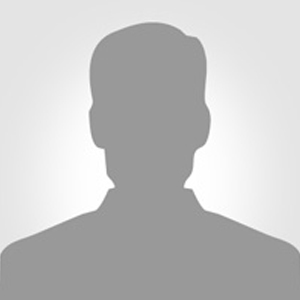 Maciej Wypych
Director of Strategic Projects of the Commercial Department,
Castorama Poland
Moderator: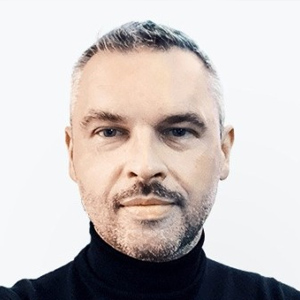 Rafal Reif
Head of Fashion & Retail Poland, Director, Accenture
11:25 - 12:00 AM COFFEE BREAK
Part 2:
FOCUS ON THE CUSTOMER AND CUSTOMER LOYALTY
12:00 - 12:10 PM Effective technology and a dedicated marketplace for entrepreneurs, the Vendora project from Credit Agricole Group
Case: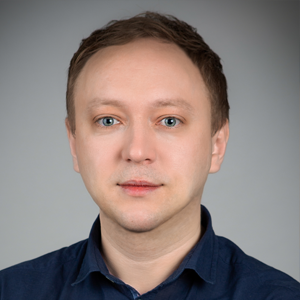 Marcin Bukowski
Head of Development, Member of the Board, Fast White Cat
12:10 - 12:20 PM Personalized, personal, human. Why and how technology deepens the consumer experience
Case: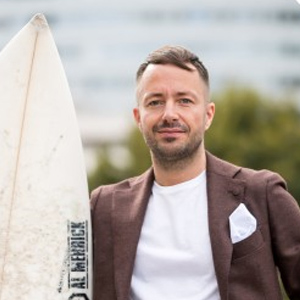 Maciej Kamiński
Communications Capability Lead, Accenture Song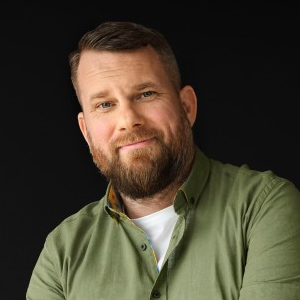 Michał Pawłowski
Executive Creative Director, Accenture Song
12:20 - 1:00 PM And that I won't leave you... building and managing customer relationships in the digital age
Debate:
How to understand customer needs?
How to adapt CX to the changing needs of customers in the digital age?
Customer optimisation i.e. thinking in terms of investment rather than cost. How to contribute to customer growth and customer retention strategies?
Inclusive Customer Experience not only in optimizing the customer's buying process, but as enhancing the customer's value and increasing the shopping basket.
Customer segmentation and personalisation. How to improve the customer experience.
Personalising the shopping experience - how does technology help increase the size of current and future shopping baskets, maximise margins and strengthen customer loyalty?
Building a sense of customer security in the digital shopping process?
Seamless payments - how can the development of payments meet customers' growing demands for convenience and security throughout the shopping path?
Speakers: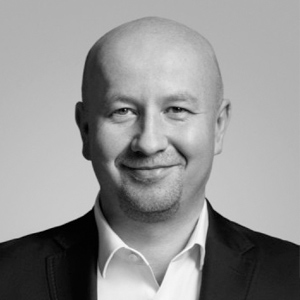 Karol Półtorak
Vice President of Development, Customer and Digital, CCC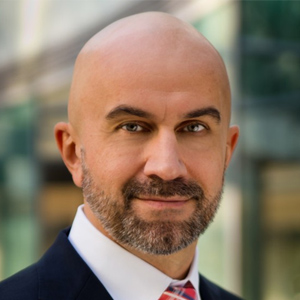 Piotr Truszkowski
Head of B2B, Allegro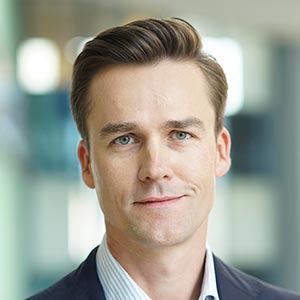 Szymon Wałach
Vice President of the Management Board, InPost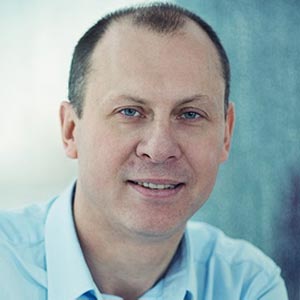 Jacek Żurowski
Regional Director for Central Europe, Zebra Technologies
Moderator: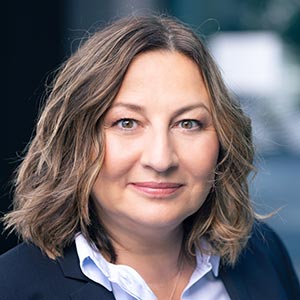 Katarzyna Zubrzycka
Head of Merchant and Acquirer CEE, Visa
Part 3:
DIRECTION - INNOVATIONS
1:10 - 1:45 PM Time for smart retail - what technologies are changing the industry?
Debate:
How does technology support and contribute to operational efficiency?
Which innovations will have the greatest impact on the retail landscape?
The DNA of innovation - how do you create a culture of innovation within a company? How can companies manage this?
Harnessing the potential of technology in retail development - AI, VR, ChatGPT, blockchain. What is already in place and used by companies in Poland?
Green transformation as a strategy and a way to positive business (energy efficiency, optimizing supply management, plastic reduction and producer responsibility)
Speakers: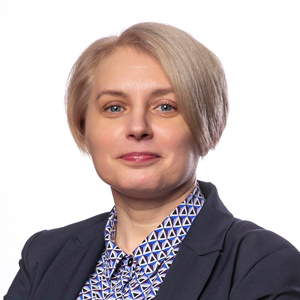 Aneta Ciszewska
Environmental Manager, Jeronimo Martins Polska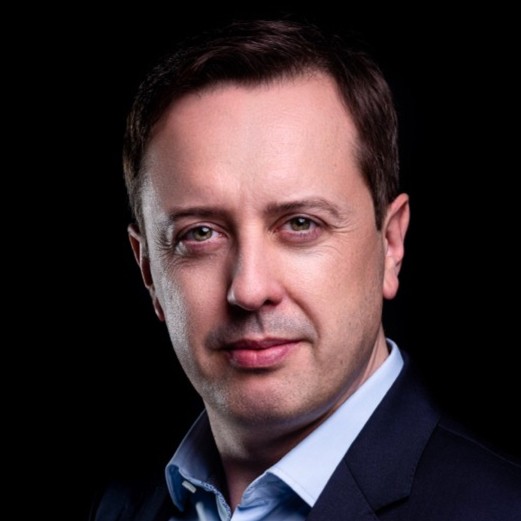 Andrzej Grochowalski
CIO, Leroy Merlin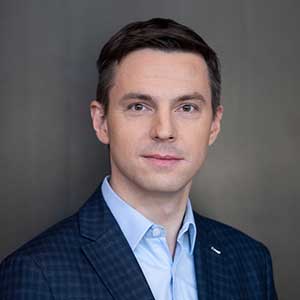 Adrian Kurowski
General Director of Visa in Poland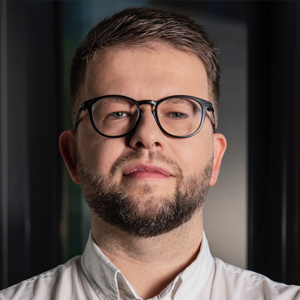 Konrad Synoradzki
Senior Manager, Product & Engineering, Allegro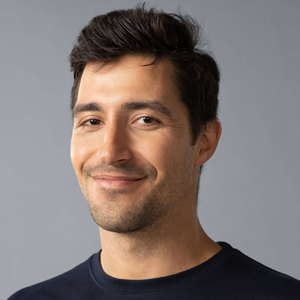 Dawid Szymula
Field Sales Representative,
Google Cloud
Moderator: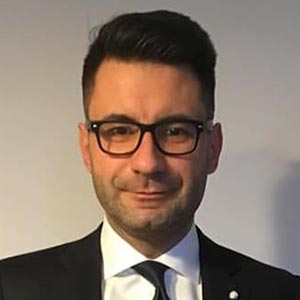 Karol Tokarczyk
Digital Economy Analyst, Policy Insight
1:45-1:55 PM Customer data management - how to do it well, moving to omnichannel?
Case: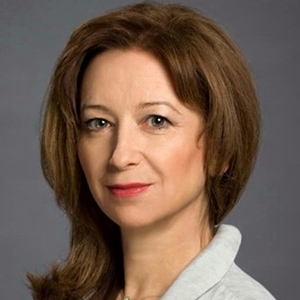 Katarzyna Manios
Business & Commerce Transformation Consultant,
Unity Group
1:55 - 2:25PM Supply chain management from a technological point of view
Debate:
Supply Management Optimization. What is the true value of supply chain optimization?
How to integrate entire value chains - from automation to delivery time and internal employee activities?
Warehouse investment strategies
Logistics industry perspectives
Speakers: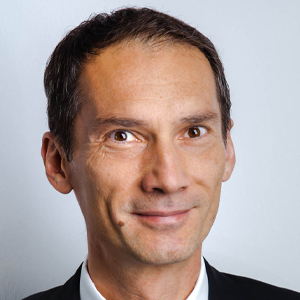 Piotr Dopierała
Director of Logistics and Supply Chain, Auchan Retail Poland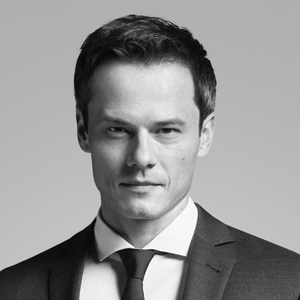 Igor Matus
Wiceprezes Zarządu ds. Zarządzania Łańcuchem Dostaw, CCC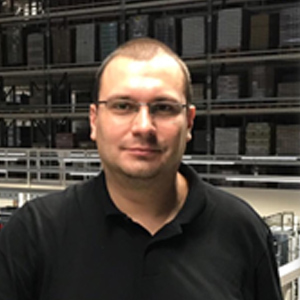 Piotr Zastocki
Director of the Control Center, Kaufland Poland Markety
Moderator: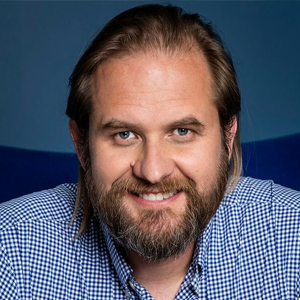 Łukasz Wysokiński
Managing Director Fulfillment, InPost
BEST PRACTICE SHARING SESSION
3:10-3:25 PM Financial credibility of the franchisee - how to confirm it
Case:
Why vetting a franchisee is important - risks
How franchisors check the credibility of their contractors
What tools support the process of checking franchisee credibility and how to use them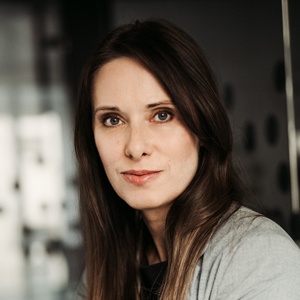 Izabela Gutowiec
Strategic Client Manager, BIK Group
3:25-3:40 PM TBD
Case: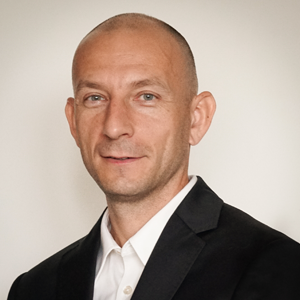 Paweł Kusz
Advisory Solution Consultant, ServiceNow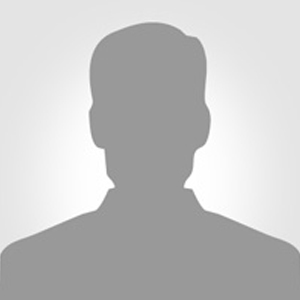 Paweł Pietryka
Senior Manager - Cloud First ServiceNow Practice Lead, Accenture
3:40 - 4:10 PM Process automation through the use of data
Debate 2+1:
Data Technology. What opportunities does it bring for retail chains?
Data analysis and the use of algorithms - how to track customer movement?
Data optimization, enforcement, and use
Cybersecurity and how to effectively protect yourself from threats?
Speakers: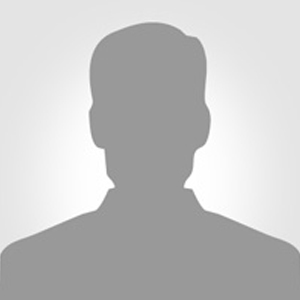 Maciej Czajkowski,
Agile PMO & OpEx Director
Frisco.pl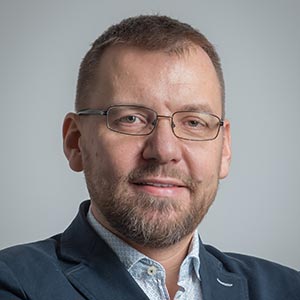 Artur Drobiecki
Head of Sales,
Limitless Technologies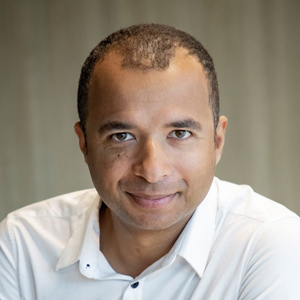 Karim Sylla Dyrektor Analityki & Data Science, Grupa Żabka
Moderator:
Joanna Kowal
Data Science Manager, Allegro Pay
4:10 - 4:50 PM Effective optimisation of customer service
Debate:
Effective optimization of customer service
Digitization in practice. How to deliver an exceptional customer shopping experience in an era of increasing automation and dehumanization of store operations
Hyper-personalisation. Using technology to create a connected and personalized shopping experience
Speakers: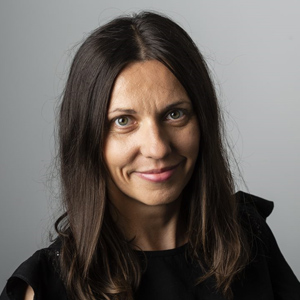 Małgorzata Bochenek
Country Business Development & Digital Manager, IKEA Retail Polska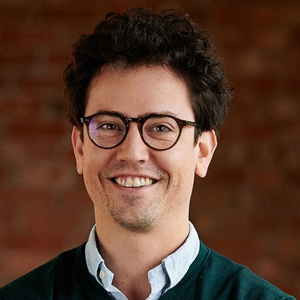 Piotr Lubiewa-Wieleżyński
Director of Commercial Formats and Concepts Department,
Carrefour Poland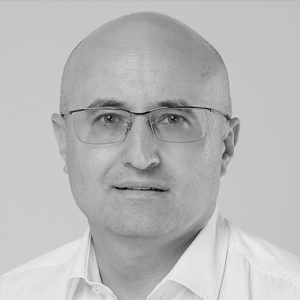 Wojciech Wieroński
Group CFO, BoardMember, OTCF
Moderator: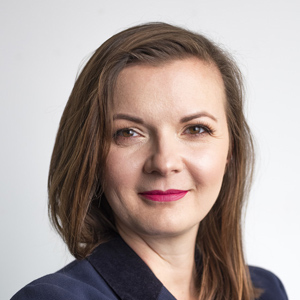 Magdalena Czaczkowska
COO, Head of Strategy & Communication, Omnisense
4:50PM END OF THE CONGRESS

*Persons in the process of confirmation
** The organizer reserves the right to change the program.